Repository
Searching and Viewing: Access to the learning objects stored in the TILE repository is provided through a simple web interface. Any visitor to the site can search the content using a number of different criteria, and can view any learning objects.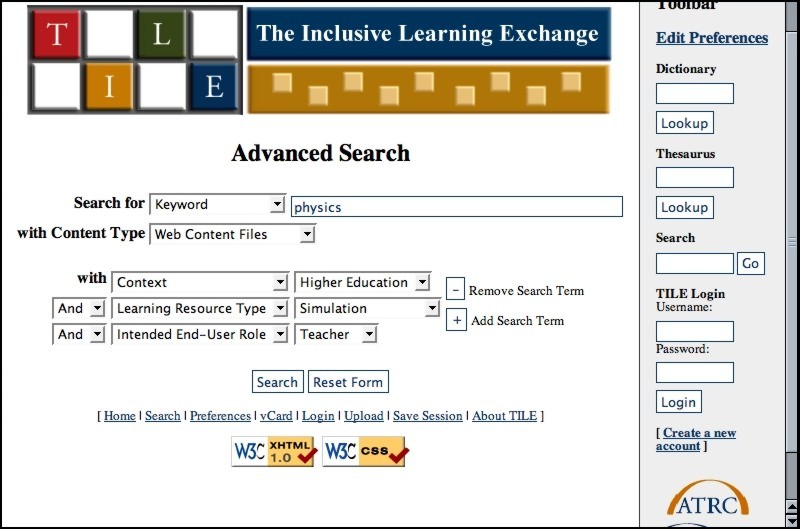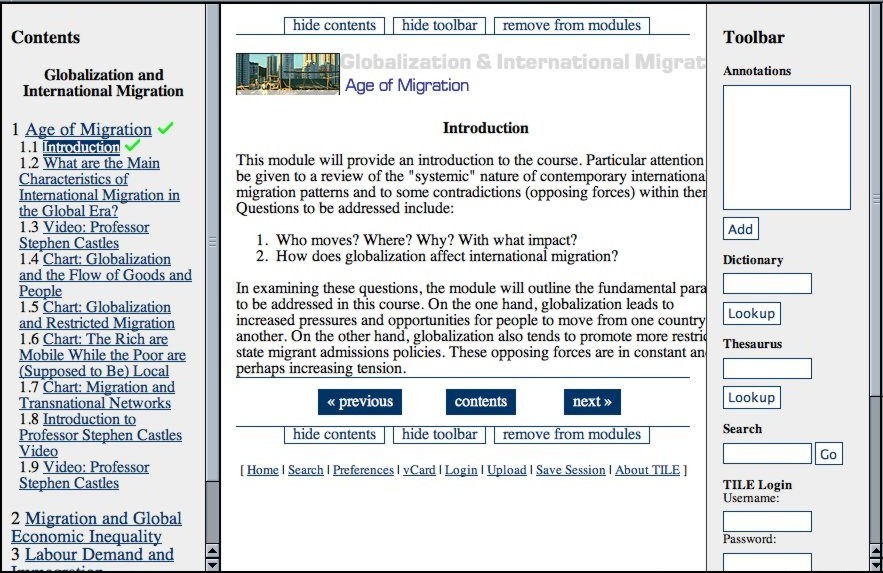 Annotations: Users can create personal annotations attached to any content page. These annotations can easily be reviewed or removes, and provide a form of personal note taking.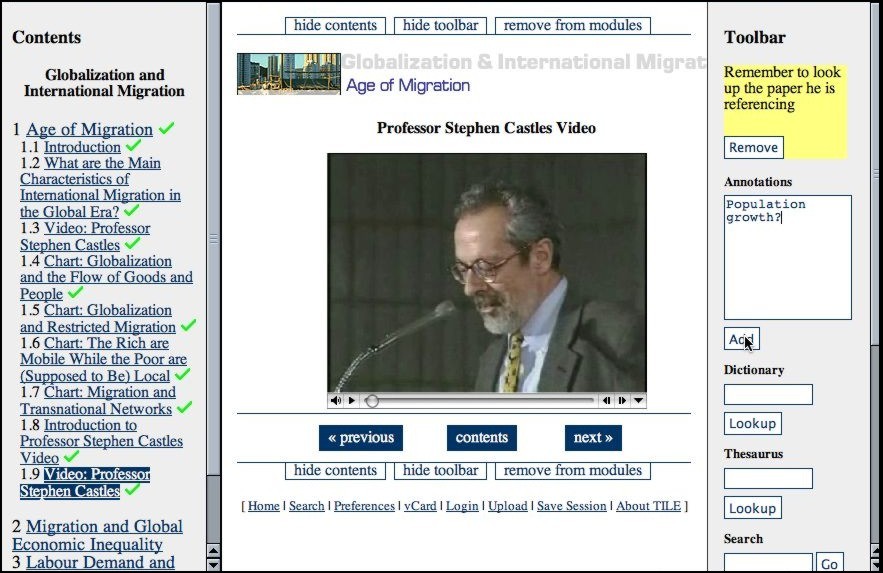 Topic Exclusion: TILE allows users to view an outline of the topics in a content package, and identify any in which they are not interested, perhaps because they are already very familiar with that topic. Navigation through the content will automatically bypass these topics (although they are still available by directly selecting them).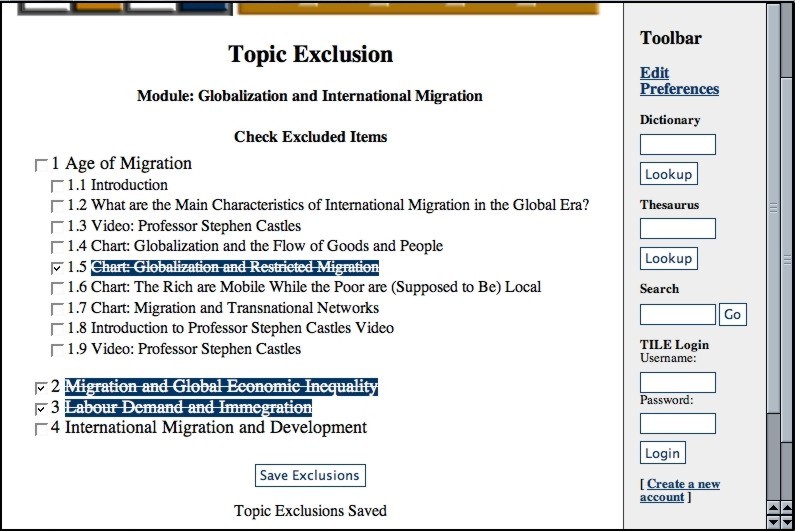 Learner Goals: TILE users can identify their personal goals for progression through learning content. TILE will monitor progress, and indicate how the user it faring with regard to their goals.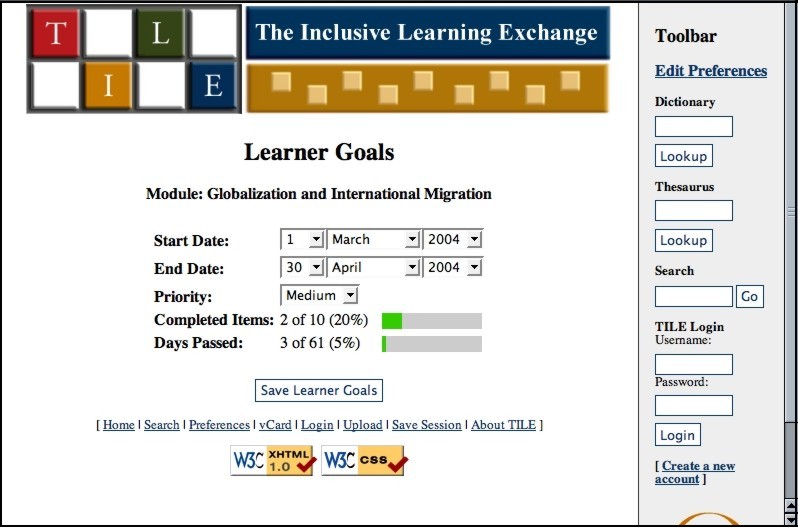 Accounts: Visitors to the site can create their own user account, and any content added to their personal 'module list' will be automatically saved, along with a record of what they have viewed, and any exclusions, annotations and preferences.
Scaffolds: The repository interface provides access to a dictionary and thesaurus.