Preferences and Transformations
TILE allows users to record their preferences regarding the appearance, layout and selection of content. Users can customize the appearance of the text in terms of font face, size and colour, as well as the inclusion of the toolbar and table of contents.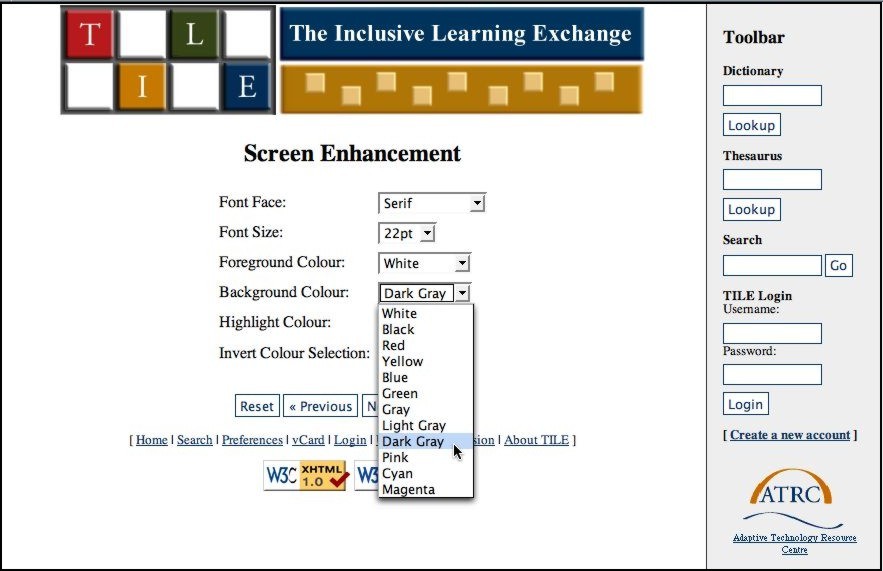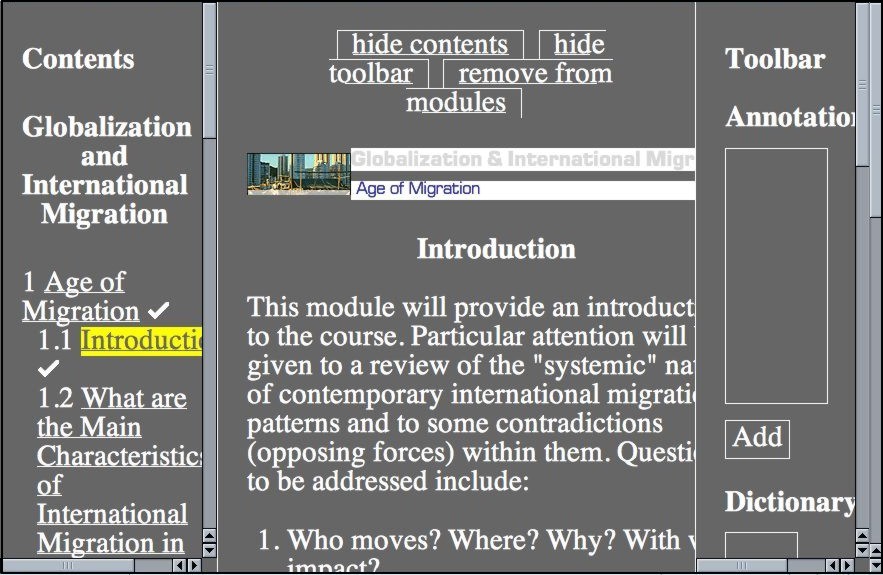 Users can also customize the selection and presentation of content based on requests for alternative formats, such as captions, audio descriptions, or sign language. Content can be selected based on whether or not it is text-intensive, or image intensive. The quantity of text that appears on the screen can be reduced for learners who prefer a simplified interface.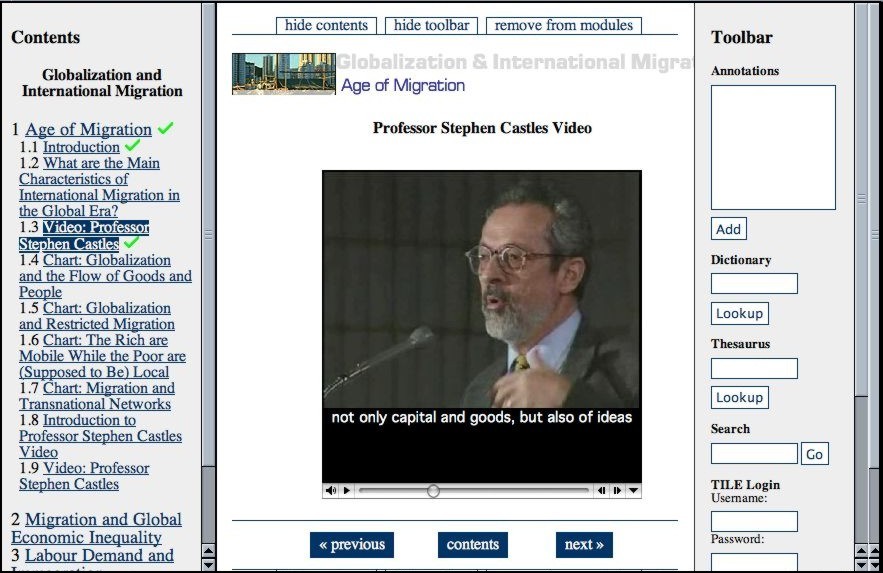 In addition to appearance and selection of content, navigation of the content can be customized by the user, allowing learners to view all top-level items first before delving more deeply into the topics, or viewing the details of each topic before moving on to the next.